<![if !IE]>
News and Events
<![if !IE]>
Welcome to SEComp's News and Events page! Here you can find the latest news and other events of SEComp International. If you want other information about our events just call or text our marketing and events coordinator, Ms. Cynthia Mariņas at +63 916 604 2753, you can also send an email at cythia@secomp.ph or at events@secomp-intl.com.
<![endif]>
SEComp at the Star City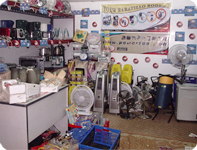 A 35,000-square meter area located at the heart of CCP Complex in Pasay City, Star City is the country's premiere theme park.