<![if !IE]>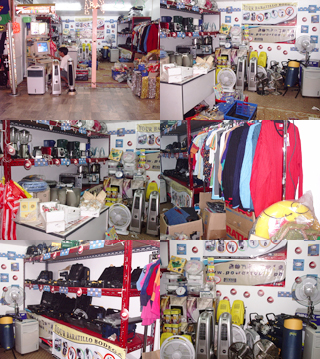 SEComp at the Star City
A 35,000-square meter area located at the heart of CCP Complex in Pasay City, Star City is the country's premiere theme park.
Star City is operated by a group of professionals with years of experience in the retail, entertainment and amusement fields. In addition to, transfer of technology and know-how in these specific fields of expertise was achieved through the engagement of various consultants. It contracted the services of these foreign experts to provide their competence in the fields of amusement, retail, and attractions. Star City evolved to its current grandeur from its successful stint at the Philippine Center for International Trade and Exhibitions. It was one of the kiddie attractions of the Toys and Gifts Fair until it started as a separate entity in 1991.
Star City is pioneer in introducing the concept of mixing retail with amusement, a trend being followed by most malls today where they integrate rides with shopping. Star City combines maximum shopping with maximum enjoyment attractions all focus on serving our target market, the Filipino family, schools, and companies. Here, our visitors will escape to a friendly stimulating sequence of worlds field with a mixture of maximum value shops and spectacular world-class attractions.
And SEComp wants to meet your needs in your daily office and households activities through Star City. So visit us at the A3 - A4 booth, lower level of Star City. Our sales executives would be very glad to assist you. We'll see you there!